I was very glad to see today's article in the
New York Times
on the rise of psychoanalysis in the US.In "
Freud's Adirondack Vacation,
" Leon Hoffman tells of Freud's visit to the US, the people he met, and the influence he exercised over the mental health profession in this country. In the past few decades, Freud's name has become something of an insult in American psychology. The pharmaceutical lobby is one of the strongest in the US. It is, of course, deeply opposed to a method that deals with mental issues
sans
medication. As everybody knows, Freud's "talking cure" arose specifically in response to the proliferation of barbaric methods of treating mental patients practised by psychiatrists in the XIXth century.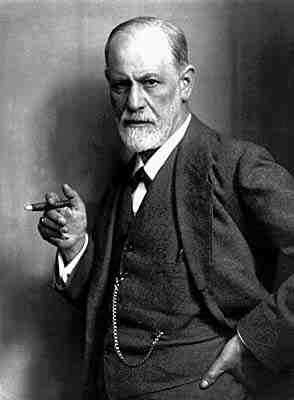 Today, our understanding of mental health revolves around the mindless popping of prescription pills at worst and the senseless quasi-scientific blabber offered by Dr. Phil. The latter, of course, often leads to the former. Folowing the cue of pharmaceutical companies, Dr. Phil's first pronouncement on most psychological problems is that the problem might be caused by an imbalance of something in the brain, which requires taking prescription medication.
In a country where it has become normal and acceptable to diagnose 2-year-olds with schizophrenia and bipolar disorder (medication!), where schools label students as "hyperactive" (more medication!), where people often get prescribed 2 anti-depressants at once plus medication to deal with the side effects of the 2 anti-depressants, where psychotropic meds get peddled right from the TV screen, it would be a great idea to remember Dr. Freud and his American follower Dr. Putnam.
It's obvious that people have a vague desire for something different than prescription medication in the field of psychology. Dr. Phil's talk show originally gave some hope of presenting the "talking cure" in a more positive light. As we all know, the show soon degenerated into recommendation of prescription meds and a collection of unprofessional platitudes aimed at placating the bored suburban housewives who make up the bulk of Dr. Phil's audience.
Gradually, people begin to believe that medication and Dr. Phil's idiotic proclamations are all that psychology has to offer. As a result, the popular trust for the fieldd at large becomes eroded even further.