Racism, anti-semitism and xenophobia have always defined both external and internal politics of Russia. The Russian Empire was notoriously oppressive towards the peoples it subjected and exploited. Pales of settlement for the Jews, prison sentences for Ukrainians who dared use their own language in the classroom, ridiculous accusations of human sacrifices against the Udmurts, the list can go on forever. Still, the Russian intellectuals, writers, thinkers, artists hated racism and saw it as a painful reality of their country that needed to be changed.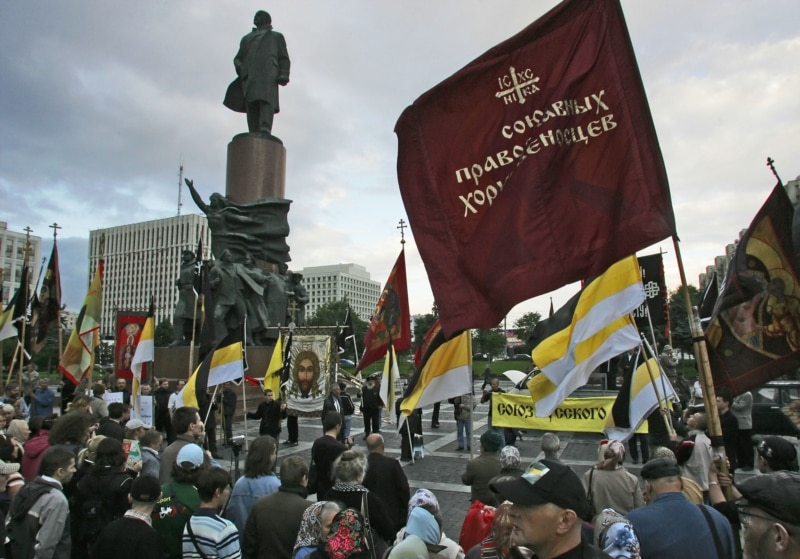 Neo-nazism in Russia is on the rise
Today, things have changed. Russia is plagued by a profound sense of inferiority caused by its tragic XXth century history. The result of this is an insistent cultivation of the idea of Russian exceptionality. This idea is not new, of course. Educated, intelligent people in Russia, however, always ridiculed those who insisted on the exceptional nature of their country. Nowadays, it has become fashionable even among the most educated, liberal-minded people to proclaim Russia's superiority to everybody else.
This way of thinking is, of course, accompanied by the rise of racism, anti-semitism, and xenophobia. You can barely visit a Russian website, read a blog, watch a television program without being bombarded by a string of vicious and ridiculous statements imbued with hatred towards some group of people that is not Russian.
Racism is fashionable today in Russia. It is as if people almost competed in who could come up with a greater degree of hatred and with the most sophisticated kind of insults towards every other ethnic group in the world.
I can't begin to tell you how much this saddens me.