When I ask my students which country is the only one to have used nuclear weapons against an enemy, they offer all kinds of answers. Except the correct one.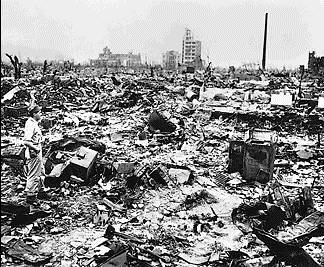 Hiroshima
United States makes huge efforts to limit the number of countries that possess nuclear weapons. What I never managed to understand is how the only country that used these weapons to wreak such enormous destruction can justify positioning itself as a valid judge of who has the right to own them.
This is not a rhetorical question. There must be some doctrine, some philosophy, some logical reasoning that makes this possible. Does anybody know what it is?
I'm not looking for a response of the "The US is a superpower that never renders accounts to anybody" kind. That's all obvious. However, people always come up with discourses to justify their greatest atrocities. On a purely logical level, it is obvious that the US is the only country that has no right to judge anybody for possessing and even using the nuclear weapons. So how does the official rhetoric explain away this contradiction?